Cleveland OH Real Estate Assessments
Our environmental services include property assessments & asbestos surveys for residential & commercial real estate. Call 216-952-9164!
At 23823 Limited LLC of Cleveland, OH, we pledge to treat you, our customer, with respect and individual attention. Our mission is simple: To provide our customers with the best, most accurate information available.
Property Assessments For:
Commercial Real Estate
Residential Real Estate
Undeveloped Land
Non-Residential Structures


Asbestos Surveys For:
Commercial Real Estate
Residential Real Estate
Non-Residential Structures
Recreational Structures
DIY Testing Services
Asbestos Surveys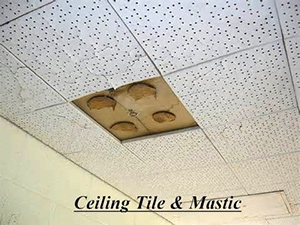 At 23823 Limited, we will perform a thorough survey of the suspect materials and create an accurate picture of the amount of asbestos, by percentage, if any, that is present in your home or business. We will test all of the suspect surfaces and areas that you are concerned with and where asbestos is likely to exist. From there, we will create a comprehensive, electronic report of our findings.
We will take the minimum number of samples required by the Ohio Department of Health and comply with the Asbestos Hazard Emergency Response Act. We catalog our samples, create a Chain of Custody for all the samples pulled and send them to an accredited, licensed laboratory for processing.
We charge a modest initial fee for residential and commercial properties depending on property size. We charge only for the samples sent to the laboratory. We create a report and will email it out within one week of the visit. We will also give your HVAC system a once-over for asbestos and advise you on what we see at no extra charge. (Occupied property is slightly higher.)
We also can perform Air Quality Testing!
DIY Testing Services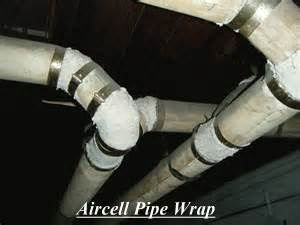 If you want to get involved in the process and save a few dollars, you can pull the samples yourself and mail them to us. We can do this for about 1/3rd the cost of a property visit. We will create a chain of custody for your samples, and send them to our lab. When we get the results, we will email them to you letting you know if you have asbestos and if so, what percentage of concentration is present. All we need is a two square inch sample to process. Please take precautions when pulling the samples give us a call and we can advise you on how to safely pull the samples and how to ship them out to us. Also note this service is for Do-It-Yourselfers only.
Property Assessments
We will perform a thorough assessment of the property and create an accurate picture of the property's viability to be renovated or demolished. For a one-time modest fee, we can assess residential single and multi-family property. Commercial and industrial properties are negotiated based on the size and use of the property.
We can also give you an approximate cost to renovate residential property based on:
The Current Condition of the Property
The Current Surrounding Community
The Current Market Conditions
The Renovation Cost Based on Current Market Prices
The Selling Price Based on Current Market Prices
Contact 23823 Limited LLC serving Cleveland OH today!